DES is a leading company in supplying rolling stock, heavy industry, military and fire protective equipments.

HOME |

Military Vehicles
DES-EQ1092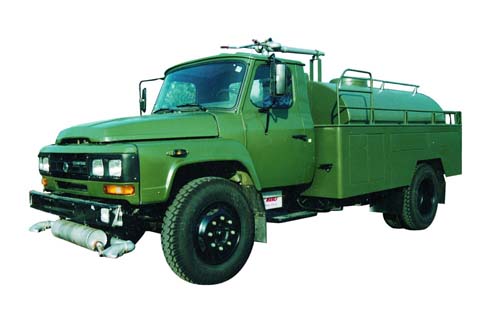 The tank truck built on a military chassis is designed for transportation, storage, and distribution of potable water in field conditions, at particular stages of water supply to military troops. Moreover, it may be used for fire extinction, wetting ground or water sprinkling, etc.

Main Technical Parameters:

Total mass: 8400kg
Exterior dimension: (LxWxH): 6650mmx2430mmx2540mm
Water capacity: 3500L
Volume of flow: 450L/min.
Water gun flow range: 60m
Power: 19.5kw
Experimental pressure of water tank: 30kp
Vertical distance of water supply: 4m
Chassis type: EQ1092
Heat-insulating property: After 3500L water (+1oC) filled in, it can keep warm over 2 hours and prevent it from frozen under -20oC.