DES is a leading company in supplying rolling stock, heavy industry, military and fire protective equipments.

HOME |

Machinery
DES-WK4A Mine-use Excavator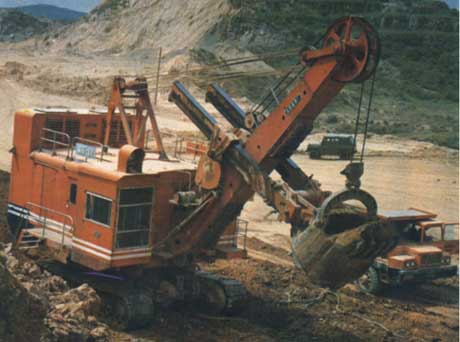 Summary

A.The first 4m3 Excavator had been manufactured in 1961, now it is still running in Neimenggu Pingzhuang and playing its role

B.4m3 Excavator early stage products: DES-D4 and WK4 two series, on sale about 560 sets.

C.Dominant products of 4m3: DES-WK4A, DES-WK4B and DES-WK4C three types, on sale about 226 sets.

DES-WK4A Mine-use Excavator is the second generation of DES-WK4 modified machine type, and also one of the present main dominant product, had awarded the Ministry Science & Technology Accomplishment Third Prize, had manufactured about 180 sets, widely used in the metallurgical, coal etc. middle and small opencast mines for excavating and stripping works, as well as Petroleum, Chemistry, Hydro-power, Construction etc. earth/stone work engineering.