DES is a leading company in supplying rolling stock, heavy industry, military and fire protective equipments.

HOME |

Machinery
Various Coupling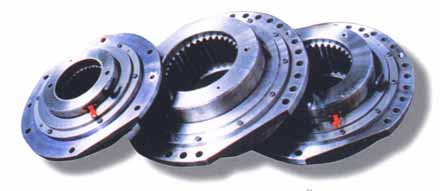 DES mainly manufactures gear coupling, plum type coupling, pillar coupling, drum coupling etc. series coupling product, gear coupling is easy for assembling and dismantling, convenient in safeguarding, assembly space is small. Plum type coupling has specific features as compensation the two axles centreline relative position movement, buffing, shake reduction, wear resistance etc. special features.
According to the user requirements DES may supply various uses couplings.
Main Parameter
name

type

scope of use

gear coupling

CL, CLL, CLE, CLD

rotate speed:660-3780r/min
torque:22.4-25000Nm

Plum type coupling

ML, MLL

rotate speed:1100-15300r/min
torque:22.4-25000Nm

pillar coupling

HJ

rotate speed:760-7430r/min
torque:100-400000Nm

drum-use coupling

WJ

centripetal force:14.7-450kN
torque:4-800Nm